Interview Resume Career Services
Spending hours on resume preparation without any luck? Having a hard time trying to capture the many responsibilities you have to juggle at work every day? Would you rather get your teeth pulled than do your resume? Rest assured resume writing doesn't come easy to most people. It's difficult to write about yourself without feeling like you are bragging. Trying to capture your entire career, education, skills and accomplishments on one to two pages, seriously…
Is it time to hire a professional for resume services, someone that knows what companies are looking for, someone that can help shorten your search time and get you on the path to landing your dream job?
Some companies actually have millions of potential applicants in their resume database, yes millions… Our secret sauce "ResumeStandouts" can give you that competitive edge.
Our goal is to offer Clients professional resume writing service, interview preparation, LinkedIn profiles, and career guidance to prepare you for your job search, career change and taking action toward achieving a fulfilling career. You may have an excellent background, experience, knowledge and skills that have got you through the door for that first interview. You need to take that opportunity to WOW the decision makers with your thoughtful, engaging on point and inspiring responses to interview questions.
Our Lead Resume Writing and Career consultant, has 15 years of experience in Recruitment, Human Resources and providing Career coaching at Fortune 500 companies. She has a Master's degree from Columbia University and as a Hiring Manager, has done thousands of interviews and spent a good part of her career focused on helping individuals meet their career and earnings goals. We help with interview answers and interview tips but it's important to be prepared for the entire job search process from how we market ourselves on our resume to how we handle the first interview and all stages of the process from start to finish.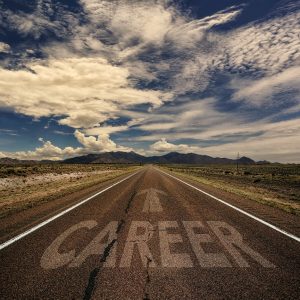 Resume Writing Services
In this competitive job market, your Resume is what sets you apart and gets the attention of the Decision Makers. Your Resume is a critical Marketing tool to show your knowledge, skills, experience and your unique personality. It's generally the first impression a future employer has of you. Keep in mind, You are the Product your resume is selling.
NYC Resume, Interview & Online Prep offers "Resume Standouts" which provides professionally tailored resumes with strong content and focus on key words, user friendly format and other factors critical to getting noticed in todays' competitive job market.
If you pass the initial resume software screening, key decision makers generally spend about 10 seconds looking at your resume. Content needs to be focused; the Hiring Manager must be able to quickly see qualifications relevant to their job opening and must have an overall favorable impression of the value you can bring to their company. Key words must be placed where they will be easily noticed and should show your results on the job. If you wonder why it takes a long time to receive a call back, it has to do with the hundreds or even thousands of applicants that apply and all the stages a resume goes through before a small number of applicants are selected for interviews.
Professional resume services can set you apart and help you standout.
Call NOW to take the first step toward achieving your career goals by scheduling an Interview Resume Career Services appointment.
Mock Interviews
So you received the call to interview for a position you are excited about, now what? You may have been chosen from hundreds maybe even thousands of applicants. No matter how effective you are in your job, the difficult part is making sure that comes across. Can you show how you have contributed to your companys' success, why you will be an asset to this new organization? Interview Preparation, Practice and confidence in interview skills are critical to Nailing the Interview.
Did you walk away from your last interview feeling like you could have done better? Did you spend all this time researching the company, reading through the job posting, preparing your answers only to fumble through when you finally got your chance to interview for your dream job?
NYC Resume, Interview & Online Prep teaches you "Master Interviewing", a simple technique for clients to follow when tackling those tough interview questions. Hiring Managers meet with a number of individuals. You want to give concise, relevant and engaging responses in order to WOW your interviewers. We focus on a number of factors in preparing clients for the interview process from start to finish. Confidently answering those questions that trip up most individuals, connecting with the interviewer and showing them you are the candidate to beat is no easy task. Is a small investment worth it? 
Call NOW to take the first step toward achieving your career goals by scheduling an Interview Resume Career Services appointment.
How to Start A Business
Have you dreamed of starting your own business, being able to call your own shots, finding an outlet for your creativity, controlling your own destiny financially? The idea of starting a business definitely has appeal but where do you start? How do you bring your business idea to life? Who is your competition? How do you finance your business? How do you market your business? So many questions to answer before you get started.
Our business consultants have over 60 years of combined experience starting a business and running a business across different industries. They can provide their knowledge and wealth of experience in exploring different business ideas, help determine your business direction / strategy, resources ( small business or big business ), short term and long term goal setting and finding the right talent to contribute to your overall growth and success. It's critical to do your homework upfront. There are many factors to be carefully considered as part of your business plan. We take a thoughtful approach to helping you analyze your business idea and prepare a plan of action.
Call NOW to take the first step toward achieving your career development goals by scheduling an Interview Resume Career Services appointment.
Click HERE to Call: 800-285-9066