RESUME WRITING & RELEVANT SERVICES
In this competitive marketplace, your Resume is what sets you apart and gets the attention of the Decision Makers. Resumes that truly stand out are a must. It is a critical Marketing tool to show your knowledge, skills, experience and your unique personality. It's generally the first impression a future employer has of you. A professionally tailored Resume service is critical to get you noticed.
Your resume makes the case for why you are a good candidate and are worth bringing in for an interview.
Does your resume preparation really show your qualifications, is it results oriented, does the hiring manager have the information they need to know about you as a candidate?
Does it show what makes you stand out, differentiates you from other candidates?
Keep in mind, You are the product your resume is selling.
Susanne Kennedy
2021-10-18
Mervat is extremely professional and knowledgeable. Speaking with her was easy. She understood me, and it is reflected in a well composed resume.
I recently contacted NYC Resume team because I needed assistance with updating my resume...it was long overdue. The concept of trying to keep myself relevant after being in the workforce for many years was somewhat daunting. Thankfully, Mervat was able to put my mind at ease. Mervat has an innate ability to put your job experience in writing. The overall process took approximately a week. I was very pleased with both my resume and cover letter. For those that feel discouraged with the idea of reinventing yourself, I think that it is very important to state that Mervat is an empathetic and kind person who is willing to assist you with your professional aspirations. I am quite appreciative of the services that were rendered. I would most definitely recommend this company Special thanks to Mervat !!!! I can't thank you enough for your help.
The services that Mervat provides are outstanding. I could not have written a resume that captured my sprawling experiences in the tech world, and non-tech world, better than she did. More than anything else, the resume that she created made me feel good about myself and the things I accomplished in my career. Do not second guess investing in Mervat or the services she provides.
Allison Harriott
2020-01-22
Mervat at NYC Resume is the best. I wasn't happy with my resume and needed help to get it more detail without being crowded and Mervat did just that. I don't have the words to say how grateful and happy I am to her for fixing my resume with all the necessary details that's formatted to perfection. I am beyond grateful to her for her knowledge and expertise in her field. I am very confident that as soon as I start my job hunt there will be lots of employers calling me for an interview.
I'm a happy customer with this service. Mervat is amazing! She is kind, patient and communicates clearly. She always goes out of her way to make her client extremely satisfied. On top of her professionalism, her empathy and understanding make her stand out! She has a calm demeanor, and does her best to meet her client's individual and specific needs. She listens attentively and delivers great results. I highly recommend her to write your resume and/or work with you on other related projects. You will be will be extremely happy with the experience.
Ms. Elschwarby was wonderful to work with. She has a great sense of humor and a way to make the dialog comfortable. The resume that she made for me was a total upgrade from the one that I had before. She also gave great insight and advice.
Matthew Winiarczyk
2019-11-05
I contacted NYC Resume because I was in need of a resume. I did not have an existing resume or base template to work with so mine would have to be written from scratch. Any attempts to do this on my own were unimpressive so I reached out for help. The resume that I received in return is outstanding! It perfectly encapsulates my experience and the value that I bring in a language that is catered right for my targeted jobs. Mervat is an absolute pro and deserves all the praise she gets. Incredible work and highly recommended.
Mervet is hands on, she took her time to get the information she needed to help me create a great resume. I would recommend her services, she was most knowledgeable in my field of study Human Resources . If you want someone who is both professional and knowledgeable about the job market, go with Mervet.
Resume Standout Service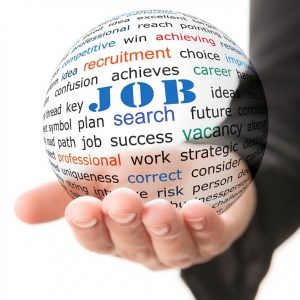 NYC Resume, Interview & Online Prep has a unique and exciting formula/service called "ResumeStandouts" that we use to create resumes that truly standout for Clients in this competitive job market. Many believe resumes are a summary of your professional experiences and education. A resume is in fact "the" marketing tool that makes the first impression to get you through the door or pushes you to the No pile.
Trying to get your resume through all the levels of screening to land that interview is no easy task. Given my 15 plus years of experience at the front line of hiring, Human Resources and Career development including work within Fortune 50 companies, I have keen insight into what companies are looking for at all stages within the applicant screening and hiring process.
Here's what typically happens with your resume:
Your resume goes through a software that searches for key words companies feel are key indicators that you are the right candidate for the position. Based on this technical evaluation, if proper key words are not present, you will likely not be considered beyond this stage. Format must be appropriate as well for this screening. Keep in mind, no human eyes have seen your resume yet.
For the next level, formatting must be crisp and clean, content must be focused, easy to scan and the right action verbs and descriptive language must be strategically placed.
Recruiters / Human Resources generally review resumes that pass through the next level. Keep in mind, due to the volume of resumes, they typically only spend seconds on their first pass through to see if the resume deserves further consideration. Job seekers must focus the content and format of their resume so that it quickly shows that the candidate is worth considering. At this point, they identify a handful of resumes that truly stand out that will be sent to the Hiring Manager.
Once you pass through the various levels, Hiring Managers very briefly review the resume for relevant skills, content, focus and readability among other things. Only at this stage will a select number of candidates be contacted for an interview.
Click HERE to Call: 800-285-9066
Resumes that Truly Stand Out
Our secret sauce "ResumeStandouts" provides resumes that stand out, that include the various factors that impact the different stages of the applicant resume screening process. We pay special attention to the key words necessary to pass through the initial applicant tracking system used by most companies to screen resumes. It's a balancing act creating a resume that goes through the software successfully and catches the attention of the decision makers.
Our content, design, flow, readability and placement of key words, action verbs and competencies are all strategic decisions to help you in this competitive job market. Remember you only have seconds to make a good first impression. NYC Resume, Interview & Online Prep services include resume writing, resume makeovers, LinkedIn profiles, interview coaching, and professional bio content across a broad spectrum of positions, levels and industries. Resumes that truly stand out can mean the difference between landing your dream job or not getting called in for an interview. The power of a professional resume is a small and worthwhile investment in your career.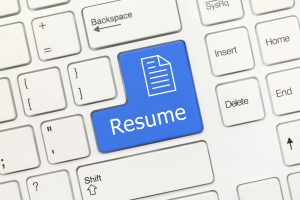 RESUME SERVICES
Resume Writing Service – "ResumeStandouts" shows your experience, skills, achievements and your unique personality. Quality content, emphasis of key words, design and flow optimized. 2 rounds of Edits included.
Resume Constructive Feedback of existing resume including up to 2 edits of your current resume content only and if needed suggestions of format, presentation and / or the addition of missing critical skills
Cover Letter – approximately ½ page in length showcasing your most impressive professional achievements, relevant experience and skills.
Professional Bio – approximately ½ page to full page in length introducing who you are, summarizing your professional achievements, your credentials, highlight awards or recognition. Bio can be used for your website, a networking website or may be required for business speaking engagements. 1 round of Edits included.
LinkedIn Profile – strengthen your online presence with a linked in profile that highlights your marketable skills and experience. You will receive the profile in Word format. 1 round of Edits included.
Click HERE to Call: 800-285-9066
How It Works
The entire process starts with an in-depth phone or Skype session. We review all of your experience, education, background and what value you bring as a candidate. We discuss the types of jobs you are interested in and where you want your career to take you. We discuss challenges you currently have in your career and / or job search. Our goal is to show what makes you uniquely qualified.
Our resume focuses on five key elements which are critical for getting noticed: professional branding, target audience, relevant messaging, a user-friendly format and key words. After our initial consult, we work to create a resume that brings quantifiable results.
We use a detailed format specially designed to capture all relevant elements.
We complete your resume draft in 3 to 5 business days and send it to you for feedback. After getting your feedback, we do up to two rounds of edits. Our goal is to make this process a partnership so that you are in the driver seat of managing your career.
Benefits of a Professional Resume
Typically resuming writing is not your area of expertise. A computer programmer needs to be talented at writing code. A business analyst analyzes business or financial models. In most professions, you don't need to be the best resume writer, you just need to do your homework and hire one. Hiring resume writing services to create resumes that truly stand out takes the guess work out of this process. Even if you are an amazing writer, a resume takes a certain approach. We can help create a resume that showcases your talents in the best light.
The job search process is a mystery. You know you have the qualifications for a certain position but your resume seems to fall into a black hole. One of the biggest reasons why people use professional resume writing services is because they are not getting calls for interviews. Most likely your resume doesn't successfully pass through the applicant tracking system.
Some people use resume formats from decades ago and just update it to include there most recent jobs. This affects whether decision makers think you are relevant. It's critical to have a template and writing style that fits today's job market and the current screening process that is done by over 80% of companies.
The hiring manager only spends 10 seconds looking through your resume even if it makes it through the screening software. Are you able to pass the 10 second test? If your resume is not getting the attention it deserves, we can help.
Some low cost resume writing services hire entry level low cost people that lack experience, knowledge and an understanding of the job market and are under time constraints to complete each resume. A resume writing expert takes all their years of experience and knowledge of the job hiring process to fully understand what you bring to the table and carefully craft every word to create resumes that truly stand out. Clients unhappy with the results of low cost resume writing services seek us out because we have years of experience and knowledge critical to preparing you for your search. We offer a fair price and a quality product.
Even if you are currently not looking for a job, an updated resume and LinkedIn profile helps you stay visible and relevant to other companies. In this age of mergers and acquisitions, streamlining processes and doing more with less, it's smart to be prepared for what may come.
A resume is an important investment you make in yourself and in your career, which is where you spend most of your waking hours. Be good to yourself. If you need our help, we are here to create resumes that truly stand out.