RESUME WRITING & RELEVANT SERVICES
In this competitive marketplace, your Resume is what sets you apart and gets the attention of the Decision Makers. Resumes that truly stand out are a must.  It is a critical Marketing tool to show your knowledge, skills, experience and your unique personality. It's generally the first impression a future employer has of you. A professionally tailored Resume service is critical to get you noticed.
Your resume makes the case for why you are a good candidate and are worth bringing in for an interview.
Does your resume preparation really show your qualifications, is it results oriented, does the hiring manager have the information they need to know about you as a candidate?
Does it show what makes you stand out, differentiates you from other candidates?
Keep in mind, You are the product your resume is selling.
Resume Standout Service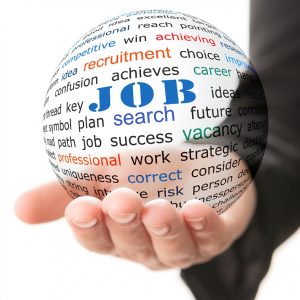 NYC Resume, Interview & Online Prep has a unique and exciting formula/service called "ResumeStandouts" that we use to create resumes that truly standout for Clients in this competitive job market. Many believe resumes are a summary of your professional experiences and education. A resume is in fact "the" marketing tool that makes the first impression to get you through the door or pushes you to the No pile.
Trying to get your resume through all the levels of screening to land that interview is no easy task.  Given my 15 plus years of experience at the front line of hiring, Human Resources and Career development including work within Fortune 50 companies, I have keen insight into what companies are looking for at all stages within the applicant screening and hiring process.
Here's what typically happens with your resume:
Your resume goes through a software that searches for key words companies feel are key indicators that you are the right candidate for the position. Based on this technical evaluation, if proper key words are not present, you will likely not be considered beyond this stage. Format must be appropriate as well for this screening. Keep in mind, no human eyes have seen your resume yet.
For the next level, formatting must be crisp and clean, content must be focused, easy to scan and the right action verbs and descriptive language must be strategically placed.
Recruiters / Human Resources generally review resumes that pass through the next level. Keep in mind, due to the volume of resumes, they typically only spend seconds on their first pass through to see if the resume should warrant further consideration. Job seekers must focus the content and format of their resume so that it quickly conveys that the candidate is worthy of further consideration. At this point, they identify a handful of resumes that truly stand out that will be sent to the Hiring Manager.
Once you pass through the various levels, Hiring Managers very briefly review the resume for relevant skills, content, focus and readability among other things. Only at this stage will a select number of candidates be contacted for an interview.
Resumes that Truly Stand Out
Our secret sauce "ResumeStandouts" provides captivating resumes that stand out, that incorporate the various factors that impact the different stages of the applicant resume screening process. We pay special attention to the key words necessary to pass through the initial applicant tracking system used by most companies to screen resumes. It's a balancing act creating a resume that goes through the software successfully and catches the attention of the decision makers.
Our content, design, flow, readability and placement of key words, action verbs and competencies are all strategic decisions to help you in this competitive job market. Remember you only have seconds to make a good first impression. NYC Resume, Interview & Online Prep services include resume writing, resume makeovers, LinkedIn profiles, interview coaching, and professional bio content across a broad spectrum of positions, levels and industries. Resumes that truly stand out can mean the difference between landing your dream job or not getting called in for an interview. The power of a professionally tailored resume is a small and worthwhile investment in your career.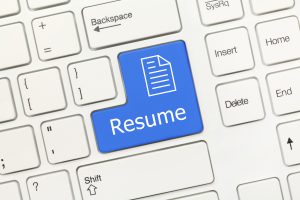 RESUME SERVICES
Resume Writing Service  – "ResumeStandouts" shows your experience, skills, achievements and your unique personality. Quality content, emphasis of key words, design and flow optimized. 2 rounds of Edits included.
Resume Constructive Feedback of existing resume including up to 2 edits of your current resume content only and if needed suggestions of format, presentation and / or the addition of missing critical skills
Cover Letter – approximately ½ page in length showcasing your most impressive professional achievements, relevant experience and skills.
Professional Bio – approximately ½ page in length introducing who you are, summarizing your professional achievements, your credentials, highlight awards or recognition. Bio can be used for your website, a networking website or may be required for business speaking engagements. 1 round of Edit included.
LinkedIn Profile – strengthen your online presence with a linked in profile that highlights your marketable skills and experience. You will receive the profile in Word format. 1 round of Edit included.