We specialize in a full range of Human Resources services to help you navigate through some of the common organizational challenges that affect your workforce. People serve as your competitive advantage and you want to offer them the necessary resources, motivation and support to thrive.
With over 15 years of Human Resources expertise working with businesses of all sizes including Fortune 500 companies, we offer practical HR consultation to help achieve your business objectives, improve efficiencies, implement change, engage your employees and administer fair HR practices and procedures.
Do you need help hiring? Are you planning to introduce an important change within your organization? Are you anticipating resistance to the change? Are you looking to reduce your company risk? Are you losing your top talent to other companies? Are you spending too much on benefits costs? Do you want to reduce your litigation costs? Are you fully utilizing your employees and their talents?
Click HERE to Call: 800-285-9066
It can be incredibly helpful to have fresh eyes with an expertise in aligning people and strategy come in and provide a different perspective. An HR team is typically managing multiple priorities and dealing with day to day responsibilities. It's difficult to have the bandwidth to tackle the many organizational challenges a company faces. Some small businesses do not have HR support and can use the guidance and expertise.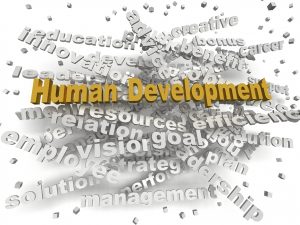 Human Resources Outsourcing
Services offered to support your organizational growth, hiring top talent, employee engagement and compliance training needs.
Career Coaching services for development, succession planning and retention
Recruiting for your open positions to help you find talented people to support your company in achieving business goals
Outplacement Services during transitional periods that can be customized to meet your employee needs and company budget with a dedicated Career Coach to partner with each individual in the next steps of their career transition. To take it a step further, we can support the planning and implementation of restructuring efforts.
Click HERE to Call: 800-285-9066
Sexual Harassment in the Workplace training and consultation on policies, investigation processes and procedures can be critical to fostering a safe workplace, driving productivity, morale and reducing company exposure to costly litigation and settlement expenses.
Support during Human Resources vacancies due to leaves of absence, vacation, resignations by knowledgeable HR professionals that can easily adapt, quickly build relationships and take a hands-on approach
Benefits Plan design review and consultation to better control costs, provide competitive benefits packages and educate employees on Benefits offering
Communication strategy for organizational changes, initiatives, M&As, benefits changes.
There are a number of ways that an HR Consultant can add value to your organizational success. Whether your business is large or small, the value can be significant.
To Learn more, please visit our Outplacement Services page and our Sexual Harassment in the Workplace training page.
Click HERE to Call: 800-285-9066